Your young patients probably react better to getting their shots than some practices when it's time to switch EHRs. The payoff should be brilliant and good for your practice's health and happiness, but the process is painful and frightening, and after so many tries, even the coolest sticker can't help the pain of switching. We're here to help you mythbust the fear out of switching -- and explain 6 methods to make switching easier than you ever dreamed.
In addition, we spoke to one of PCC's Implementation experts, Lauren Smith (pictured below), on ways that practices can make the transition as painless as possible. She offers advice from her nine years of experience training clients to use PCC's EHR in a way that makes sense for their practice.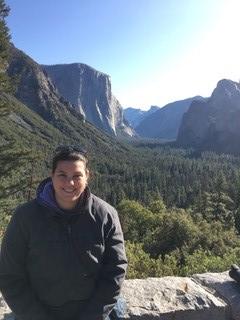 1. Don't Decide in Desperation.

Difficult decisions are daily practice for providers, but when it comes to your practice as a business, each decision should be weighed carefully, considering "wants" and "needs" for the software, and including the input of the staff who will need to use it. This means that even if circumstances seem to be forcing you to make a huge decision quickly, you must do everything you can to make a measured, reasonable choice in your EHR. Even though going with what the company says seems easier, it doesn't help you to have to deal with similar headaches months down the line.
Smith admits that it's not always possible to prepare -- sometimes circumstances make it necessary for quick decisions to be made. Other desperate circumstances could be wrestling with patient data or a practice move. She suggests that it's still important to have staff weigh in on these decisions so that the transition is less scary.
2. List All of Your Complaints. Use Them to Create Your "Needs" List.

Your complaints about your current EHR solution or record-keeping strategy are important -- they can help you decide what solution will be a better fit. Will features like Bright Futures guidelines, medical billing, and customizable workflows make your job easier? Make a list of the features and support functions your practice really needs in order to run smoothly and efficiently, and make your decision based on that list instead.
"Look at what the EHR can actually do, what features that you really like or really need," Smith says. Remember the different roles that the EHR will have to accomodate, from the front desk to the exam room. Once your list is ready, start researching companies that meet your needs, and confirm with their sales how your expectations will be met.
"Anytime you switch you're potentially going to be losing something, but there's also the opportunity for having something more you didn't have before." -- PCC's Lauren Smith
Smith also suggests the following questions pediatricians should consider when switching: "What's the implementation process like? Are they working with you before? Look at follow up support. I would also say, trust your gut during the sales process -- how sales responds to you and follows up."
3. Ask Your Team for Help.

Your front desk staff has to use an EHR solution as well as MAs, OMs, PAs and pediatricians. Ask your staff to give their wish list for an EHR solution and delegate a team to complete the evaluation and purchasing project. They may come up with ideas that surprise you! Consider solutions that will accomodate the needs of your current staff and any staff you may hire in one year or five.
Training should also involve your entire staff, ideally before the Go-Live happens. Smith explains, "We've had some clients, like one practice in Nebraska, where the doctor would create a little newsletter to her staff to inform them when they were expecting new software, when they were getting new computers, and she would tell them, 'Go to these links and watch these videos, we're bringing in lunch so you all can train.' Giving them paid time to practice the EHR can help a lot of the fears that's happening without it feeling like homework."
Also consider technological logistics: is the EHR easy to use for younger millennial staff but a nightmare for providers heading towards retirement? Smith agrees, and says these users can often benefit from the extra preparatory training and one-on-one support.
Did you know? In January 2020, with our clients' fantastic support, PCC was awarded a KLAS Category Leader in Ambulatory Speciality EHR for the second consecutive year.
4. Ask Mom and Dad.
Just as PCC asks our clients what they would most like to see in our software, there can be great dividends in inquiring with your patients' families in what they would like to see on their end of any new software. Features like faster check in, forms available before the visit, and an easy to use patient portal are sure to be favorable items to parents often online and always on the go.
Soliciting feedback can be as simple as asking the front desk staff to chat with each family at check out, sending out surveys on social media or through email, or even hosting a contest for prizes in exchange for their suggestions.
5. Weigh the True Costs of Features that Matter.

While it's true that different EHR solutions vary in costs and pricing models, some including fees for EHR customization, portal use, support, reporting for PCMH, management advice, changes in workflows, or access to training after the Go-Live period, you should take another look at these "extras". Are there features that would be truly useful for your practice that you might be missing in an otherwise budget-friendly EHR? Smith says that great support like PCC's includes financial counseling even after the sales pitch: "We'll talk to them about their financial health at their practice, things like: Have you thought about trying this? We want our clients to succeed as much as they want to succeed." She also says that you should be wary of signing until you know how a contract with an EHR will work -- this includes the total costs of additional features, if the services are not all-inclusive.
Making sure that you balance your budget with features that make your work efficient can save you time, and therefore money, long after you purchase the software.
6. Buy for Service, Not Just Software.

As an independent pediatric practice, you already know that good help is hard to come by -- but you hopefully also know that once you find great teammates, it's a benefit to your practice worth its weight in gold. You should expect the same from an EHR; not only great software, but great customer service too, including prompt follow up, thoughtful advice, and personable support teams. Easing the pain of switching matters most in training and support. Consider what the training will be like, and how readily support is available. What do other customers have to say about their experience? Finally, measure the confidence customers seem to have with upgrades; healthcare is always changing, but that doesn't mean EHR changes should hit the Richter scale in unexpected changes and chaotic upgrades. Check quality reporting companies such as KLAS.
Lauren Smith has been with PCC for nine years, and agrees that the people behind the software are almost as important as the software itself. "That's the biggest theme for us -- we're a vendor that builds our software for pediatricians, we believe in independent pediatricians and what they do, so we're going to be a partner to help your practice be the best that it can be -- because we believe in and support you."
Where's Your EHR Shopping List?
Every business decision, from ordering vaccines to hiring staff to choosing an EHR, contains inherent change, and while that's unavoidable, there are ways to make those changes easier to handle. Just as you order only as many vaccines as you can use and store, and just as you interview candidates and assess your current team, you'll also need to do your homework before selecting the perfect EHR for your practice.
With this in mind, you'll need a plan, a strategy, a list -- an EHR shopping list. Luckily, PCC has one for you to download right now. It will tell you how to evaluate costs, features, and support before making your final decision.
There are lots of also resources to make EHR shopping and switching simpler. You can rely on your colleagues in medicine to give honest reviews on the EHRs they've tried on official AAP forums such as SOAPM, at conferences such as the AAP's NCE, or consultant groups such as The Verden Group and the Pediatric Management Institute. You can get professional reports from organizations like KLAS, who annually rank services in healthcare IT based on client responses to make the field more transparent for providers.
PCC is an EHR and support provider that is proud to work for pediatricians making a difference in children's lives. For our EHR Shopping List, click the link below.