Visit any big city hospital emergency room on any night of the week and the sadness on the faces of those in the waiting room is gut-wrenching. Many are there due to accidents and tragically many of the patients clinging to life are children. ER doctors and nurses know that firearms are involved in far too many of these accidents.
According to a report published in Pediatrics, covering the period from 2012 to 2014, "Nearly 1,300 children died and 5,790 were treated for gunshot wounds each year. Boys, older children and minorities are disproportionately affected." The report also noted that rates of firearm homicide among children are higher in many Southern states and parts of the Midwest relative to other parts of the country and firearm suicides are more dispersed across the United States with some of the highest rates occurring in Western states. Firearm suicides were often precipitated by situational and relationship problems.
The report concluded, "The shooter playing with a gun was the most common circumstance surrounding unintentional firearm deaths of both younger and older children."
Our pediatric-specific EHR platform has helped pediatricians overcome their own practice challenges and the health challenges of their patients. Contact us to learn how.
One of the Greatest Challenges for Pediatricians
Preventing accidental injury or death of children from firearms is one of the greatest challenges facing a pediatrician today. Why? Just as vaccinations, well visits, obesity interventions and myriad other preventative measures have saved millions of children from disease and premature death, accurate and timely counseling of parents about gun safety is a logical step to reduce these tragedies.
The American Association of Pediatrics (AAP) has noted that in recent years legal and legislative challenges have emerged challenging physicians' and other medical professionals' ability to provide guidance on firearms. "For example, in 2011 the state of Florida enacted the Firearm Owners' Privacy Act, which prevented physicians from providing such counsel under threat of financial penalty and potential loss of licensure."
This state law was subsequently blocked from implementation by a U.S. District (federal) court. Similar laws have been introduced in seven other states: Alabama, Minnesota, North Carolina, Oklahoma, Tennessee and West Virginia. However, the AAP continues to aggressively advocate for this firearm safety counseling. It has said, "The fundamental right of physicians to provide medical counsel to their patients must be protected to mitigate risk of injury to children in the environments in which they live and play."
One physician, the past president of the American Academy of Pediatrics, Florida chapter, has first-hand knowledge of the political challenges of providing this lifesaving counseling to parents. He is Dr. Tommy Schechtman of Pediatrics Partners in Boca Raton, Florida, and he was one of the doctors who helped to overcome Florida's "Firearm Owners' Privacy Act" in 2012.
It's About Health and Safety, Not Politics
Perhaps more than any other medical specialty, pediatrics involves a great deal of dialogue between patient and doctor.
"I believe that discussing gun safety speaks to the core principles of practicing pediatrics," Dr. Schechtman said. "This is part of having an open dialog with our patients about health and safety concerns. In order for children to flourish and become wonderful adults, they need to survive childhood.
"Safety issues such as ensuring parents are putting their children in car seats or making sure that any poisons in the household are out of reach to children are part of our core mission as pediatricians.
"As the recent study and associated news coverage has noted, there are thousands of children impacted by accidents with firearms. We have had our share of accidental gun violence in Florida, and it runs the gamut of children playing with guns to adolescent suicides. I believe this is a public health issue and not a political issue. Accidents with guns are one of the leading causes of morbidity among children and pediatricians and parents need to begin addressing it as the public health issue it is."
A Landmark Decision for Physician Counseling about Gun Safety
Many medical organizations have expressed concern about the need for physicians to talk about this issue of gun safety with their patients. Several of them joined Dr. Schechtman in a landmark court challenge.
"I believe it is a testament to all physicians, not just pediatricians, as to the importance of this issue. The American Academy of Pediatricians, the American Medical Association, the American Academy of Family Physicians and most of organized medicine have recognized how critical this issue is to public health.
"In our lawsuit to overcome the Florida law, which inhibited discussion of this topic, we had three chapters of organized medicine join us as plaintiffs. There is clearly strong support among most physicians – although not all – of treating this issue as a medical, public health concern."
The law passed by the Florida state legislature in 2011 prohibited physicians from discussing with patients as to whether there were any guns in the patient's homes. After several trials and appeals, the views of Dr. Schechtman and his fellow medical association plaintiffs were upheld in federal court. The state law was struck down.
A Pediatric-Focused EHR Platform can Inform a Discussion on Firearm Safety
After a gun has been accidentally discharged is often too late to help save the life of a child. Preventing this scenario from happening in the first place is critical. This why it is important for pediatricians to thoroughly counsel parents about gun safety in the home, and this is where the PCC EHR platform can be of great assistance.
The Bright Futures program, the AAP "gold standard" for delivering evidence-based preventive care, is incorporated in the PCC platform. The recently updated Bright Futures Guidelines (4th Ed.) urges pediatricians to counsel parents who possess guns that safe storage and preventing access to guns reduces injury by as much as 70 percent, and that the presence of a gun in the home increases the risk for suicide among adolescents.
The guide further notes, "Physician counseling, when linked with the distribution of cable locks, has been demonstrated to increase safer home storage of firearms. The removal of guns or the restriction of access should be reinforced for children and adolescents with mood disorders, substance abuse (including alcohol) or history of suicide attempts."
"The Guide provides sample questions for pediatricians to use at a number of visits so that firearm safety considerations are as automatic as safety issues regarding pets, pools, and poisons," says Dr. Joe Hagan, co-Editor of Bright Futures. "Building pediatric-specific content into EHRs reduces the daily burden of keeping kids safe."
Pro – Gun Groups are Also Involved in Firearm Safety Programs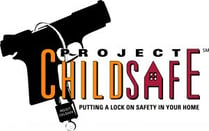 Hunters and shooting sports enthusiasts are also actively involved in advocating gun safety for families. Project ChildSafe is a comprehensive educational program developed and financed by "The National Shooting Sports Foundation (NSSF)." Pediatricians, schools and families can access educational materials and videos about gun safety from NSSF for no charge.
In addition to these educational resources, the organization has distributed more than 37 million gun locks at no charge to families across the country. Through a partnership with local law enforcement agencies in most U.S. cities, parents can receive these simple and effective locks that make the accidental discharge of a firearm impossible. The NSSF also recommends that when not in use all guns should be unloaded and stored in a locked container with the ammunition stored in another locked container.
If you would like more information on how the Bright Futures and the PCC EHR platform can help you counsel patients on firearm safety, contact us.