You wouldn't give the same prescription to every patient in your practice. You would choose the one best suited to their unique need.
It's the same thing when you consider a new EHR. Why use a generic solution when you can choose an EHR made with your specialty in mind.
An EHR made just for pediatricians means an EHR uncluttered by features meant for other specialties that you will never use.
It means a simplified, streamlined workflow that saves you time.
Before You Make A Choice, Do Your Research and Ask Questions.
Here Are 12 Things To Look For In A Pediatric EHR: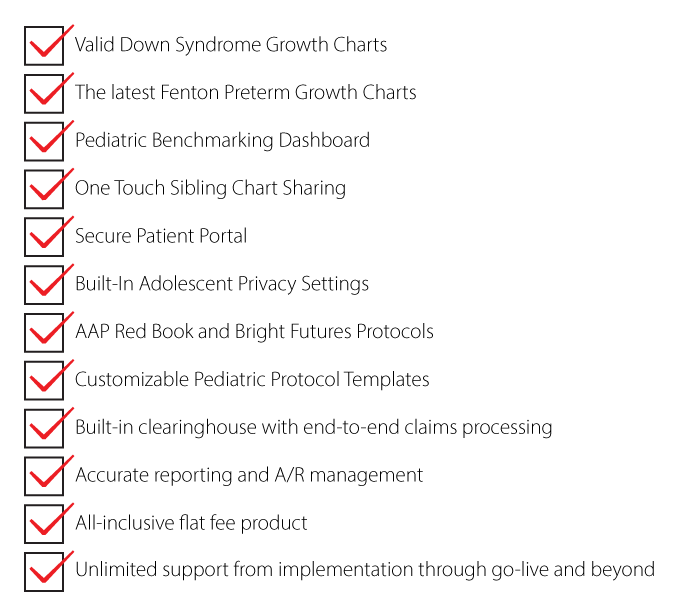 When you invest in the right EHR, you invest in your success.
If the EHR vendor you are considering can answer yes to all of the above, then you have 12 reasons to feel good about your choice.
It can be overwhelming to think about a new EHR. But once you find a vendor who provides all the support and features you need to help you increase your clinical and financial efficiency, the decision is easy.