Your younger patients probably react better to getting their shots than some practices do when switching Electronic Health Records. The payoff should be positive for your practice's health and happiness, but the process can be painful and frightening. And after so many tries, even the coolest Spiderman sticker in the world can't help the pain of switching.
But worry not: we're here to help you myth bust the fear of switching, and explain six intuitive methods that'll make switching Electronic Health Records easier than you may have feared.
In addition, we bring in knowledge from one of PCC's implementation experts, Lauren Smith, on ways that practices can ease the transition process. She offers advice from her nine years of experience as an Electronic Health Records consultant and trainer on PCC's EHR software.
1. Don't decide in desperation.
Making difficult decisions on the fly may be a daily practice for providers, but when it comes to your practice as a business, you need to slow your roll and weigh your options. Though circumstances may force you to make your EHR decision quickly, it's still smart to seek input from your staff who will actually be using the EHR software on a daily basis.
Smith admits that it's not always possible to prepare—sometimes circumstances make it necessary to make quick decisions. Perhaps you're in dire straits: wrestling with patient data or moving your practice. Her advice? It's still important to have staff weigh in on these decisions so that the transition is less scary, and you have more buy-in from the entire team.
2. List all of your complaints. Use them to create your "needs" list.
Your complaints about your current Electronic Health Records software or record-keeping strategy are important—they can help you pinpoint what solution you should use instead. Will features like Bright Futures guidelines, automated payment posting, access to clinical metrics and customizable workflows make your job easier?
"Look at what the EHR can actually do, what features that you really like or really need," Smith recommends. Remember the different functions the EHR will have to support, from the front desk to the exam room.
Make a list of the support functions your practice requires in order to run smoothly and efficiently. Once your list is ready, start researching companies that meet your needs, and consult with their sales team on how they can meet your expectations.
Lastly, Smith suggests considering the following when pediatricians are thinking about switching their EHR software: "What's the implementation process like? [Is the EHR provider] working with you before? Look at follow-up support. I would also say, trust your gut during the sales process—how sales responds to you and follows up."
3. Ask your team for help.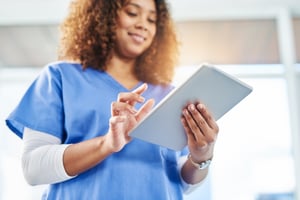 Your front desk staff has to use your new EHR solution just as often as MAs, OMs, PAs, and pediatricians. Ask your staff to share their wishlist for an Electronic Health Records solution, and consider delegating a team to complete the evaluation and purchase for you. They may prioritize aspects of the software that weren't even on your radar! It will pay off in the long run to focus on solutions that will not only support your workflow, but the workflow of your entire staff.
You should also involve your staff in the Electronic Health Records training programs, ideally before you go live. Smith explains, "We've had some clients, like one practice in Nebraska, where the doctor would create a little newsletter to her staff to inform them when they were expecting new software, when they were getting new computers, and she would tell them, 'Go to these links and watch these videos, we're bringing in lunch so you all can train.' Giving them paid time to practice the EHR can help a lot of the fears that are happening without it feeling like homework."
Also consider technological logistics. Is the Electronic Health Records software easy to use for younger millennial staff but a nightmare for providers heading towards retirement? Smith says these users can often benefit from the extra preparatory training and one-on-one support.
Did you know? In January 2020 PCC was awarded a KLAS Category Leader in Ambulatory Speciality EHR for the second consecutive year.
4. Ask mom and dad.
Just as PCC asks our clients what they would most like to see in our software, you can glean useful information by asking your patients' families about what they'd like to see from your EHR system. Features like easily accessed pre-visit check-in forms, and an easy-to-use patient portal are sure to appeal to busy parents.
Soliciting feedback can be as simple as asking the front desk staff to chat with each family at check out. You can also send out surveys on social media or through email. Or for a more creative solution, you could host a contest for prizes in exchange for suggestions!
5. Weigh the true costs of features that matter.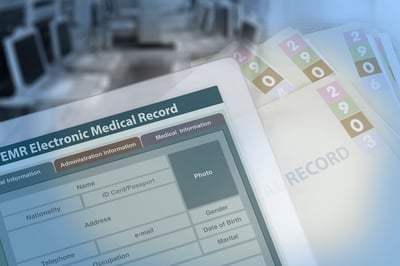 Different Electronic Health Records solutions vary in cost and pricing models. Some include fees for EHR customization such as portal use, support, reporting for PCMH, management advice, changes in workflows, or access to Electronic Health Records training after the Go-Live period.
It's important to look at the big picture while you're considering these "extras." Are there features that would be truly useful for your practice that you might be missing in an otherwise budget-friendly EHR?
Smith notes that great client support, such as that offered by PCC, includes financial counseling even after the sales pitch. "[At PCC] we talk to them about their financial health at their practice...we want our clients to succeed as much as they want to succeed."
She also says that you should be wary of signing until you know how a contract with an EHR will work—this includes the total costs of additional features if the services are not all-inclusive. Many features will save you time and money long after you've purchased the software, but it's always important to understand your upfront financial obligations.
6. Buy for service, not just software.
As an independent pediatric practice, you already know that good help is hard to come by; you also know that great teammates are a lifesaver. You should expect the same level of care from Electronic Health Records providers. A reliable EHR not only provides great utility, but great customer service too—including prompt follow-up, thoughtful advice, and personable support teams.
Switching pains become most apparent during Electronic Health Records training and integration periods. Consider what the training will be like, and how readily support is available. What do other customers have to say about their experience?
Finally, measure the confidence customers seem to have with upgrades; healthcare is always changing, but that doesn't mean EHR functionality should require a complete recalibration every time an update hits your system. Try checking quality reporting companies such as KLAS to get a third-party evaluation.
Lauren Smith has been with PCC for nine years and agrees that the people behind the software are almost as important as the software itself. "That's the biggest theme for us—we're a vendor that builds our software for pediatricians. We believe in independent pediatricians and what they do, so we're going to be a partner to help your practice be the best that it can be—because we believe in and support you."
Where's your Electronic Health Record shopping list?
You know how to treat your patients, because you understand how to assess their needs and find a solution. In the same way, selecting the perfect EHR solution for your practice takes a bit of assessment.
You'll need a plan, a strategy, a list—an EHR shopping list. Luckily, PCC has one for you to download right now. It will tell you how to evaluate costs, features, and support before making your final decision.
There are also plenty of online resources to make EHR shopping less painful. You can rely on your colleagues in medicine to give honest reviews on the EHRs they've tried on official AAP forums such as SOAPM, at conferences such as the AAP's NCE, or consultant groups such as The Verden Group and the Pediatric Management Institute. You can get professional reports from organizations like KLAS, which annually rank services in healthcare IT based on client responses to make the field more transparent for providers.
PCC is an Electronic Health Records and support provider that's proud to work for pediatricians making a difference in children's lives. Click here for our EHR Shopping List.