Nothing makes a pediatrician's eyes glaze over more quickly than having a discussion about billing and collections for the practice. Revenue cycle models, A/R Days, insurance claims, and any number of other similar topics aren't covered in medical school but they're a critical component of the success or failure of a pediatric practice. Why? They provide the lifeblood for any business – revenue.
The aversion to accounting tasks that many physicians experience is compounded by billing and collections processes that seem to become more complicated each year. Simple mistakes in billing can result in a practice losing large sums of money for patient treatments and procedures that can, most likely, never be recovered.
Additionally, many small practices rely on just one employee to take care of billing. If and when this employee calls out sick or leaves the practice, this critical work gets delayed or left undone.
These kinds of HR 'perfect storms' cause some practices to consider outsourcing billing to a company like PedsOne.
How an Outside Billing Service Can Assist a Pediatric Practice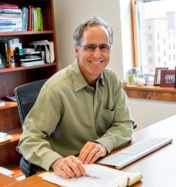 PedsOne is an outsource billing and practice management company, located in Winooski, Vermont, that works exclusively with pediatric practices. It is owned and managed by Tim Rushford, and he offered some insights about navigating the stormy seas of medical billing.

"There are different degrees of involvement," Rushford said. "There is a system component – the EHR platform – and a human component – the people who manage the process. On a very fundamental level, a billing service can focus on sending out claims, responding to unpaid claims, and getting those collected. A service can also simply handle billing of claims, without the collection aspect. This second option can be faster and less expensive for the practice."


There are several factors that might lead the partners of a practice to consider an outside billing service. Rushford noted these.

"Whether it's a new practice or one that has been around for decades, it's always important for a managing partner to be involved with the billing process, even though in most cases they don't enjoy doing this. Most pediatricians want to help children stay healthy, and the business side of a practice is not something they are interested in. However, attention to this function can make or break the enterprise.

"The good thing about evaluating the billing function of the practice is that it is measurable," Rushford said. "This means that a partner or manager can tell if the practice staff or outside billing service is doing a good job. Having a system that delivers accurate financial reports is crucial.

"There are two primary considerations that can drive the decision for a practice to outsource their billing. First, if the practice has great people who are planning on staying with the practice for the long run, this is a very good reason to keep the billing in-house. For a smaller practice, the demands of billing might not require a full-time person to complete this activity, allowing the staff person to do other things. In this case having the function in-house can save money.

"However, if the practice cannot find and retain good billing staff or if they do not have the space for this process, these are good reasons to consider outsourcing this function. Outsourcing billing can allow a practice to avoid many HR headaches such as recruiting, staffing, retention and managing personnel."
"PCC's Dashboard is a great example of how a system can really help a practice understand where they are failing or succeeding. A partner can spend 15 minutes with the Dashboard and he or she can have a pretty good view of how the practice is doing from a clinical, financial, and productivity perspective. Alternatively, that same partner can spin off multiple 'deep-dive' reports from the Dashboard to analyze detailed trend data."
Accounting Red Flags that Affect a Practice's Revenue Cycle
In addition to hiring and retaining billing staff, and having the space for them to work, there are other areas that a partner or practice manager should watch in order for the business to stay healthy.
"For practices that are handling their own billing, collections at the time of service are very important," Rushford said. "A practice manager must know what's happening with the 'cash' at the point of visit. There is a great deal of revenue lost, in the form of copay or any past due amounts, that should be collected on the day of appointment. As the business of healthcare evolves, more and more of a patient's bill is becoming the responsibility of the patient, and less of the insurance company's. This is due to the increase in higher deductible plans offered by businesses to their employees.
"Another baseline factor that the practice manager and partners should be aware of is the amount of time it takes for receivables to come in – cash flow. The measure of A/R Days is an indicator of collection efficiency but this will also depend on the payer mix of the practice. For example, if a practice has a higher number of Medicaid patients, it could take longer for the practice to get paid than a practice with a different type of payer mix.
"Another category of billing that we always watch closely is the receivables that are older than 60 days. Basically, we want to know if there is any 'old money' lying around, figure out why, and collect it. Every day that goes by that this money is not collected increases the likelihood that it never will be."
PedsOne Uses PCC EHR and Practice Management Software Exclusively
Since its inception, PedsOne has focused exclusively on the pediatric specialty and has used one software platform.
"We only work with practices that use the PCC system," Rushford said. "From a business perspective, my strategy with PedsOne has been to be very tight and focused. Because we only work on the PCC system and deal with one medical specialty, this allows us to be more successful than we would be if we were spread out over multiple systems and specialties."
"Medical billing is very challenging to start with and each specialty has its own set of requirements. If we were to add other specialties and software systems, that would compound the level of difficulty.
"My opinion is that we work on the best system in the marketplace - PCC. Their team provides the technology that we need for our clients. That being noted, I like the fact that our service is separate from this system. While we certainly compliment each other, we also keep each other in-check."
"There is a great deal of communication between our two companies about how to continually improve both of our products and services. This results in a stronger outcome for the practices we serve."