Contrary to the classic Gershwin song "Summertime," the living is anything but easy in the summer for pediatric practices! With children out of school and many families taking vacations, there can be a "lull in the action" for some pediatricians. Unfortunately, utility bills, staff salaries, malpractice insurance and every other expense associated with a medical practice must still be paid, whether there are any kids coming in to see the doctor or not.
Of course, summer is a great time for reducing workload or staying busy with typical acute visits, but savvy practice managers have realized that these opportunities pale when compared to a pediatric revenue staple: well visits.
Because of the importance of these well examinations for catching potentially serious (and expensive) conditions, insurance companies and public health agencies are happy to approve payments for these visits. The challenge has been, and continues to be, a marketing problem: getting these well appointments scheduled.
In developing a well visit marketing strategy, a pediatric focused electronic health records (EHR) platform such as that of PCC, can be invaluable. Some medical practices do a better job than others in devising and executing well visit marketing programs, but every practice can use this platform to maximize results.
Recently, three PCC clients who have done remarkable jobs in generating year-round revenue (especially in the summer months) by using the data from their EHR platform were asked to share their "secrets" for building this patient traffic for well visits. Each was recognized for excellence at the most recent PCC User's Conference in July.
Don't miss opportunities to help your patients stay healthy with well visits. Contact us

to optimize your pediatric office with a pediatric-specific EHR platform.
Combine "Old School" Marketing with High Tech EHR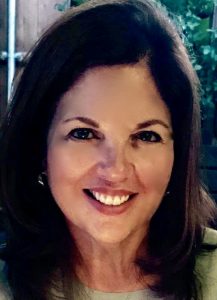 Judith G. Rapoza is the practice manager for Pediatric Associates of Fall River, Inc. located in Fall River, Massachusetts. She noted that about 60 percent of the practice involves lower income and indigent families. This group is traditionally difficult to reach because they move more than average families, making mailing health reminders problematic. They have many other serious factors, such as day-to-day survival, that take precedence over making well appointments. Ironically, the children of this group stand to benefit the most from early detection of medical conditions – obesity-related complications, blood pressure, congenital conditions – which are part and parcel of a well visit.
"The reason we feel our well care visits are at a high is because we make sure all children when leaving book their visits for the following year," Rapoza said. "Our staff also uses the PCC Dashboard to determine when we have downtime and when our patients are due for a well visit. Basically, we are matching patients with our availability to see them. We then use the list to call the parent and remind them that it is time to come in for the checkup. It's not 'rocket science,' but it has been amazingly effective in getting these kids in for their well visits.
"We also did something very simple but very effective in scheduling these kids for well visits. We moved the stickers we give them to the appointment desk, instead of giving them to the kids when they are in the waiting room. This encourages the parent to stop, make an appointment for next year and get the sticker. Needless to say, this is very 'old school' marketing but it works and we keep a consistent flow of patients coming in when we have time to see them.
"Because it helps us reach more families, our staff loves the PCC Dashboard!"
Plan Well Visits Year-Around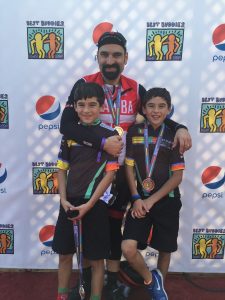 On the other side of the country and with a completely different economic population of patient families, Dr. Nelson Branco of Tamalpais Pediatrics uses the PCC platform to build the well visits from his middle to higher income suburban San Francisco practice.
"When we began scheduling well visits one year out we saw a change," Dr. Branco said. "I think that this has finally become a part of the 'culture' of our practice and patients seem to be doing it more often.
"We have also been using the PCC Dashboard to track the well-visit coverage for our individual pediatricians, and this helps us track who needs more well-care time. A few of our doctors have been doing Saturday morning 'well check only' sessions once a month, and I've added two well check spots at 5 and 5:30 p.m. one day a week in hopes of 'sneaking' in a few more.
"We also have two nurse practitioners whom we use primarily for acute care, but in the summer they do well visits for kids who can't get in with their primary physician within their desired time frame. Because their schedules are pretty much open, they can accommodate almost any request related to day and time.
"The final and probably the most effective strategy we use is recall," he said. "We track our up-to-date percentages and use the "overdue patients" lists to generate a recall list. We chose to start with recalling the kids aged 15 months - 3 years and 10 – 12 years, since these are ages where vaccines are likely due. Not only do we get the benefit of improving immunization up-to- date rates, but we found that because of the vaccines, those ages are the most likely to respond to a recall request due to the immunization requirements of most schools.
"Our Front Desk is Fairly Relentless"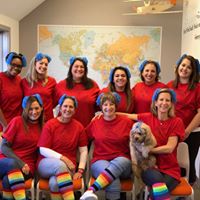 Dr. Jennifer Gruen of Village Pediatrics, Westport, CT has also been extremely effective in building a consistent pattern of patient traffic. Her secret? Year-around planning and use of the PCC Dashboard. There seems to be a pattern here.
"We actually try to get kids in year round to avoid the mad rush for spots in the spring and summer when physicals are popular," Dr. Gruen said. "Our schools allow a school/sports physical to be completed anytime within 364 days of a sport season.
"We run weekly reports from the PCC EHR platform on patients who are due for physicals. We call and send email reminders. Our front desk is fairly relentless in their contacts, resending weekly until we get the kids in.
"We also have our schedule open for at least a year forward and try to book the next appointment after each visit, which helps us keep a year-around schedule. If you look at the spread of our physicals, they are probably not quite as bunched up in the spring/ summer as other practices. We tend to fill our summer month slots with a lot of new babies, and part-time patients who summer in our area.
"We use the PCC EHR platform to check for openings in a doctor's schedule, or last minute cancellation spots. We run a report of those due for well visits, export the email list in to Constant Contact and then email those selected patients about our availability. We also use TeleVox text reminders for this activity."