(Jan Blanchard is PCC's pediatric coding expert, and was recently a presenter at the 7th annual CodingCon)
Earlier this month, I was a speaker at the Annual Medical Coding and Reimbursement Conference in Orlando, FL, along with a panel of other experts. We discussed the ICD-10 transition, targeted for October 1, 2015, and followed it up with some lively Q&A.
People paid very close attention and were most engaged when we discussed specific examples for translating ICD-9 into ICD-10. We spent a lot of time going over the variety of asthma codes, fever codes, otitis media … there a lot of new codes in ICD-10 that have to be well-documented.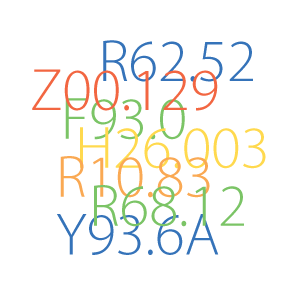 The switch means health care providers and insurers will have to change out about 14,000 codes for about 69,000 codes. The good news is that pediatrics is affected by far fewer of the new codes than are injury-oriented specialties, such as orthopedics.
Some vital takeaways from the conference
Billers can start planning by finding which ICD-9 codes the practice uses most, then begin translating them systematically.
Clinicians should get in the habit of making more detailed notes by writing down all the answers to questions we they ask their patients. When conducting a foreign body removal, for example, clinicians will now have to document which hand was affected.
Doing all this will make life easier for your billers, and you'll be more likely to hang on to whatever money the carriers pay you.
Here's more on how your practice can prepare for ICD-10
Budget for Implementation
The American Academy of Professional Coders in 2010 estimated it will cost the average small to medium practice $166,000 in auditing, training, staffing and overtime, and potential delayed or reduced payment costs.
Determine who in your office will:
Translate charts/notes into ICD-10
Find out how prepared your third parties (labs, hospitals, pharmacies) are
Review policies and procedures
ID every screen and piece of paper that has an ICD-9 entry or reference on it
Review carrier contracts for Dx-related clauses
Improve documentation via templates and protocols, and begin using very detailed diagnoses with orders and screenings
Perform a Dry Run
Code one day's worth of services using ICD-10
ID your most used codes, and discover the ICD-10 equivalent
Schedule Time To:
Educate clinicians and staff
Put ICD-10 on the agenda of all appropriate meetings
Offer medical terminology/Anatomy and Pathophysiology courses for non-clinicians.