Managing an independent pediatric practice can bring unique joys -- practicing medicine the way you always intended, managing a great staff, and serving your community. Since you're the boss, the responsibilities stack accordingly. Managing a small business requires financial risk, and whether you're considering hiring another provider or changing your compensation structure completely, here are five pragmatic things to consider while drafting your pediatric compensation model.
How Pediatricians Get Paid
Let's first take a look at how pediatricians are compensated today. As the healthcare industry as a whole moves toward value-based care, your practice may be paid in several ways, depending on your state's regulations:
Fee-for-service, in which physicians are paid for the volume of service provided

A capitation model

, common in managed care organizations, which pays physicians per patient, per unit of time, regardless of care

Pay-for-performance

, which offers incentives for better patient outcomes.
According to PCC's Pediatric Solutions Director Chip Hart on his blog, "Confessions of a Pediatric Practice Management Consultant", his basic compensation model should operate identically for these payment sources.
All compensation models pay physicians, usually via salary, while balancing overhead costs and keeping a safe margin for error (Chip recommends 10%). Practices can additionally choose to pay physicians based on productivity benchmarks or offer bonuses. His model is an editable spreadsheet that begins with costs or overhead of the practice, then the physician's desired margin of profitability, the benefits and taxes required for the provider, and the provider's salary. Productivity measures and bonuses can be applied if applicable.
As this model calculates the costs of hiring a provider, including their benefits and the practice's overhead costs, while weighing the profitability of the new physician or partner, the model is useful for many forms of compensation, whether fee-for-service, capitation, or otherwise.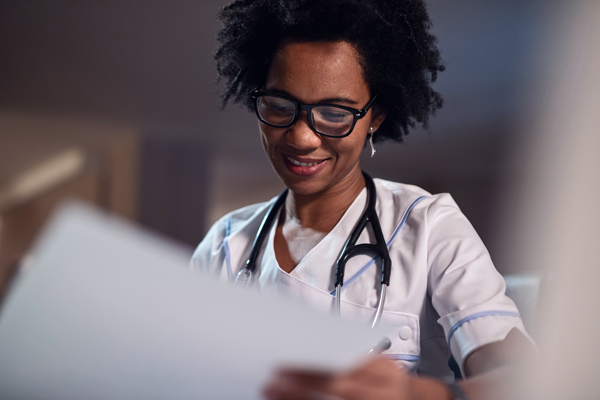 "The first thing you should do [in financial planning] is have conversations. This is like going to marriage counselling — you have to talk about the problems otherwise the problems will continue to exist. Get an understanding of what people's expectations are, and go from there."
5 Strategies for Compensation Planning
You may want to hire another pediatrician for your practice, promote an employee to partner, or reevaluate your profit margins to ensure your practice's finances are healthy. Planning a provider's compensation is an important financial calculation, and it requires only some general knowledge of business math.
You can review a full overview of Chip's physician compensation model here. Before you get started, here are 5 ideas to consider the best model for your practice, partners, and for you.
1. What is the "best" compensation model?
Chip says that in his work as a pediatric consultant, people often ask him for the best model for their practice. To this he says, "There is no best method, except one that makes sense to the people involved, and is clear and simple to calculate. It should also look like it'll be agreeable in the near future." He emphasizes that this clarity is essential not only for keeping partners on the same page, but also to enable changes when the model needs revision, whether that's next year or in five years.
A key focus when creating your model is to build a model that works best for the practice, not only for salaried or partner physicians, even individual ones. While individual needs, such as schedule flexibility, are important, the practice may suffer if its basic costs aren't met. "You have to put the needs of the practice ahead of any individual. One mistake is to bend the model around one person, to the detriment of the practice. You have to always put the practice first."
2. Consider including a productivity measure.
While there is no single compensation model that will work best for every pediatric practice, there are general guidelines Chip has noticed over the years. Including a productivity measure, or a model where compensation is offered for meeting productivity benchmarks, is one of them. For example, one productivity measure could mean paying a physician X% more if they reach a certain revenue, number of patients seen, or even a level of RVU production.
He cautions that productivity-based compensation is not a hard and fast rule for success, and requires some forethought to work. If based on charges, for example, a younger physician may see many younger patients and deliver more vaccines than an older physician who has an older patient panel of the same size. The vaccines younger patients need will drive up charges, but are not necessarily profitable because of their expense.
"Practices who include some measure of productivity are generally happier," he says. "This is where you need some balance. It doesn't mean you can't be happy without it. The equal-pay model works well when partners offer similar production to the practice. Problems arise when work is unequal or perceived to be unequal, or doesn't allow for compromise. If you're at either extreme, total productivity or total equal pay, those two places don't allow compromise."
3. Good business practices stem from good relationships.
"Resentment is the most dangerous emotion in a partnership. And contempt too," Chip adds. Conversations about money can be fraught, but with solid relationships and communication about the schedule, flexibility, and goals of each partner, your compensation model can work for everyone.
What should you do if resentment already exists between partners? "The first thing you should do is have conversations. This is like going to marriage counselling — you have to talk about the problems otherwise the problems will continue to exist. Get an understanding of what people's expectations are, and go from there."
4. Understand partners' flexibility, risk-aversion, and current goals.
Chip knows that pediatricians are human beings, and feel differently about flexible or consistent circumstances, as well as willingness to take risks. In the case of your practice compensation model, these affinities will determine how conservative or risky your model should be, and how you can compromise between partners that have different goals. He explains:
"One of the biggest lessons I've learned is true for both employed and managing physicians. There are two spectrums everyone lives on -- one is a risk/reward spectrum; it's consistency versus opportunity. The hinge of it is risk. In other words, some people would prefer to have a consistent revenue stream, and some people would rather have the opportunity to make more money, knowing the risk."
To be clear, where people are in their careers affects this pendulum -- a younger physician needs to pay off school debts, while an older one wants to travel more or plan their semi-retirement. This also plays into his second proposed spectrum:
"The second pendulum addresses what someone feels about their flexibility of schedule. Some people need consistency, others need flexibility. Where partners appear on those two spectrums is really important. If you're in a partnership, not everyone is going to appear on the same spot."
Knowing partners' places on these spectrums can help your team determine a compromise that suits everyone's goals -- at least for now.
5. Review your practice's model consistently, and learn to recognize "good enough".
When you have a compensation model sketched out, it can be tempting to check this task of a long list and call it complete, but just as healthcare is always changing, your model will change too. While a "perfect" model doesn't exist and that a good enough model is quite good enough, "Ultimately, it's really important that you consistently go back and review your comp model repeatedly. Having a good model today doesn't mean you'll have a good one tomorrow."
Here's the plus side -- whether you measure your compensation by productivity, using RVUs, payments, or something else -- as long as your practice sees your model as clear, fair, and good enough, it will work.
"PCC performed a series of analyses with PCC clients," Chip says, "We found that It doesn't matter across the board how much of someone's income is related to productivity, 10% or 90%. there is no satisfaction difference based on which measure of productivity people use. There's an argument to be made to use charges, RVUs, or payments, but it doesn't matter which, as long as the people being measured agree with it, see it as fair, and it's simple to calculate."
The planning stage of a compensation model is hard work, but the results are well worth it. While you're crunching numbers, this is also a great time to put down in writing the nature of how employees and partners are paid at your practice for your records. For practices with several physicians already, a written or reviewed policy with help from a professional, such as your accountant or lawyer, can help get everyone on the same page, especially if there is change involved, such as moving to a productivity-based compensation plan or promoting a new partner.
Don't miss Chip's compensation planning model to get you started on a fair and rewarding model for you and for potential new colleagues. Business plans such as compensation require a good understanding of the many factors that affect your practice's success and profits. With his simple but effective model, you can build a plan for your partners and practice to make sure your practice remains financially healthy for years to come.