In spite of the fact that new pediatricians use electronic health records (EHR) from the first day they arrive at their clinics, a vast majority of medical students and residents do not receive comprehensive training in their use, according to The American Medical Association (AMA). This may soon change.
The AMA's House of Delegates recently passed a resolution that urged medical schools and residency programs "to provide clinical documentation and EHR training that can be demonstrated as useful in clinical practice." Several reasons have been offered for this lack of training in EHR.
According to this article, Susan Skochelak, MD, MPH, and AMA's vice president for medical education, said that "several barriers have kept schools from letting students use data within EHRs, beyond learning how to sign on and get a quick overview of how it works." One is what she calls an 'overinterpretation of privacy issues in HIPAA' (the Health Information Portability and Accountability Act).
"Because students are not employees, compliance officers at healthcare systems have been hesitant to let them do their own work in the EHR and this has led to 'workarounds' which could involve someone sharing their password with them. That's actually worse than training them."
The article noted that other barriers include demands on supervising physicians' time. Part of that burden has been alleviated with a rule change earlier this year by the Centers for Medicare & Medicaid Services. Before the rule change, students would evaluate patients and write detailed notes. However, supervising physicians had to completely re-document the material and not simply verify the student's assessment, even when their own assessment was the same. Physicians no longer have to re-document, decreasing the workflow burden.
Learning to Use a Pediatric EHR
Young pediatricians who have the opportunity to work with the pediatric- focused PCC EHR enjoy many advantages over those doctors who must work with more generalized software platforms. Extensive training on the PCC system is one of them.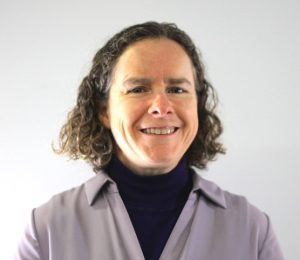 Lynne Y. Gratton is an implementation specialist at PCC and the most important part of her job is to ensure that both everyone, including young and and more experienced pediatricians, clinical and administrative staff, understands how to use the PCC platform to its maximum efficiency.
"Since most of the younger pediatricians we work with have worked for either hospitals or other large facilities, they have most likely worked with some kind of EHR," Gratton said. "While they are not completely new to this technology, our system is pediatric- focused and this is different from what they may have been accustomed to.
"We have a number of clients that have residents work with patients. These future doctors are pretty much unaware of the opportunities and challenges of EHR. The practice manager simply has them watch the PCC training video and this is usually enough for them to be proficient almost immediately. Because most of these young doctors have grown up using computers, they learn how to use the software very quickly."
The PCC Training Process
Support and training on the PCC platform begins as soon as the ink is dry on the contract! Gratton explains:
"As a first step, representatives of the client either come to our corporate offices in Vermont or we travel to their office for a kickoff," she said. "During this phase, we give a high-level overview of our practice management and EHR platform. On this first meeting, we give our new client a chance to get 'hands on' experience with the system. They're not just sitting in a conference room listening to us talk! We also teach them how to use a project management tool called Basecamp, which we use for training. This combines all of the PCC features that new clients need in a single, straightforward package.
"After this in-person introduction, we set up weekly meetings where we give the customers agendas and tasks to work through. This implementation phase usually takes about 12 weeks and can sometimes take longer. However, in some cases, such as new practice start-ups, we can expedite this process. During this time, we work with them to configure the practice management and EHR to ensure the best outcomes for their specific practice challenges.
"If the practice is transitioning from another EHR platform, our programmers use this implementation phase to convert their data to the PCC system. We want to be certain that this previously collected data is as accurate as possible.
"Once we have configured their system, we plan the 'go-live' day for the practice. For this, we work with the entire staff as they practice with the EHR with real patients. Everyone is assisted by a practice Superuser, who facilitates training and communication with the implementation team during the entire 12-week training process. If needed, we have them do 'back charting' where the doctors and staff manually input the data into the system. We've found this to be an excellent training tool.
"Typically, the 'go-live' days are Mondays and Tuesdays and our PCC team is there (remotely) during this entire phase. We advise the practice to reduce patient scheduling on these days - booking about half the number of well-visits that they would normally schedule. Practices return to full volume usually within the week."
"After the platform is live, we talk with the staff and doctors on a daily basis if necessary. From the practice management standpoint, we are focused on maintaining a steady cash flow from work performed during these first few weeks of using our system.
"After about six to eight weeks after the go-live date, we check in with the practice to discuss any challenges they might be having. It is on this visit that we 'graduate' the practice to our 'client advocate' process!"
Pediatricians Around the Country Rank PCC Support as Exemplary
The comments posted by practitioners on the American Academy of Pediatrics SOAPM mailing list consistently give the PCC client support team and training process excellent reviews. This support, along with the constantly updated software, is one of the most beneficial services the company has to offer.
"We try to spoil our clients," Gratton said. "We're there for them, even when we're on vacation."
"We are a small but dedicated team and we cover for each other if one of our colleagues is ill or out of the office. We know how important it is for a client to get information on a problem immediately, and not have to wait for days or weeks before someone gets back to them."