What do you value in the relationships with your patients, families, and colleagues? How often do you check in to keep the relationship healthy? At PCC, we believe in strong client relationships; not only strong business relationships, but real connections that help physicians make communities stronger. In this post, we'd like to share the top things PCC values in our client (and non-client) relationships, plus insights from PCC sales team members Simonne Gratton and Mark Johnson, whose combined experience reflects the values PCC has held from the beginning.
PCC believes that connections based on reliability, trust, and honest communication are key to a successful relationship between a pediatric practice and EHR vendor. To accomplish this, conversations with any PCC member, from the sales team to support, are friendly and candid, and aimed at getting to know each practice as a unique place and team. "There's not a formal atmosphere of client and vendor," says Mark, head of sales at PCC. "There's not a bunch of guys in suits. From the very moment that a client starts with us, it's very much a relaxed, personal, genuine relationship where no one's putting on airs and graces. And I think that is clearly part of the PCC culture."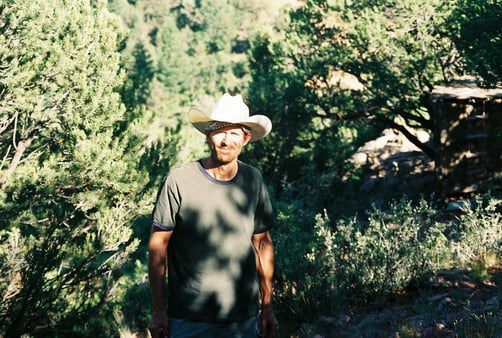 PCC's Mark Johnson
Another aspect of PCC's culture is putting a premium on creating relationships that don't only make sense for PCC, but for each practice and employee. "I think that just like we choose our clients, our clients choose us," Mark explains. "It's a two-way street, like a marriage in many ways, we're actually both choosing each other. And I feel like from a culture standpoint we do that with our employees as well."
Signing on with a new vendor can sometimes get bumpy as a practice adjusts to new routines and each member of the staff learns and grows. Mark says that strong relationships help practices onboard more effectively and with less stress. He intentionally makes sure that the first transition from the practice's salesperson to the implementation team is not a simple handoff to introduce the practice to the implementation team and say goodbye to the salesperson, but a warm, friendly conversation that is the basis for expanding a client's reach within PCC. That way instead of exchanging one PCC contact for another, a practice can add each new resource to their arsenal.
This conversation with the salesperson, the implementation team, and a new PCC client is the first introduction to the wider group of resources within PCC, from practice management to support. New clients are introduced to new resources, and while their contacts in PCC grow, their relationships with PCCers like Mark don't disappear, so there's always a familiar face available to help out. PCC often visits, chats, and checks in with both new and veteran clients to see if the practice's expectations are being met, where he can provide answers, and help a practice anticipate roadblocks.
Strong Professional Relationships with Pediatricians
PCC values many of the things important for any strong connection. "Transparency and honesty," Mark says, "Being upfront, and not being frightened of the ugly truth." Sometimes as part of his role, he speaks with practices about tough choices, such as a clash of values or difficulties that are a part of managing a business. Honesty helps Mark offer the best solution for a practice's situation -- even if that solution isn't PCC.
Fellow sales consultant Simonne Gratton agrees, and takes the idea of her relationships with physicians a step further. She values their identity not only as pediatricians but people with goals and lives outside of the office. "I don't see them as clients," she says.
"They're individual people, they're human beings that happen to work for a pediatric practice. And so having a relationship with clients is having a relationship with the people that make up those pediatric practices. That's invaluable because what they do day-to-day with PCC in our system and our services is just their job." - Simonne Gratton, PCC
Both Simonne and Mark know that cultivating real connections and friendships help them act as stronger team players for PCC clients because there's a history of resilience and trust. Simonne reflects that when she and a pediatrician she has known for years met at a conference, they didn't mention pediatrics, EHRs, or any work at all. Instead, both were interested in nutrition, CrossFit, and cooking. During their time together they exercised, enjoyed local cuisines, and walked through farmer's markets together, essentially spending time together as friends.
As a result, the pediatrician felt comfortable discussing her practice's needs and goals, because she knew that she wouldn't be pressured into a decision, and that Simonne valued both her as a person as well as her business as a pediatrician. "We aren't just talking about health, wellness, and food," Simonne explains, "But actually living that life together when we have the opportunities to do so!"
Similarly, Mark remembers an awe-inspiring moment where, on a day he had planned on going hiking with a PCC client, he was introduced to a tiny newborn the physician had helped deliver that day instead. He says that moments like these help him both understand and appreciate the work that physicians do for families. By seeing pediatricians' work in person and understanding what drives the profession, PCC can better accomplish our goal of providing resources that help make pediatricians' work day better, and by extension, help provide better care to children.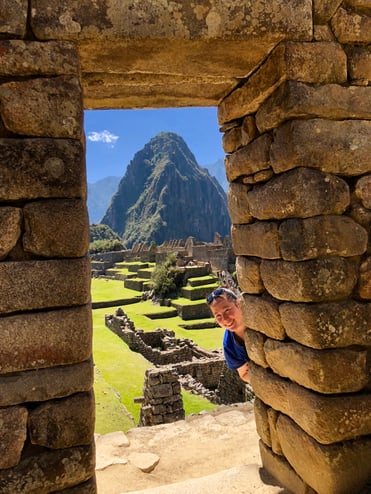 Both Mark and Simonne enjoy the outdoors!
Why Culture Matters at PCC
One thing that many new clients find remarkable about PCC is the unique culture of friendliness and genuine desire to help solve problems, something that Dr. Katie Schafer mentioned when her practice first went online with PCC: "Every time someone in my office hangs up the phone with someone at PCC, they're like, 'They're just so nice!'" Jokingly, Dr. Schafer responds to her colleagues' surprise: "'I know. I'm telling you guys, it just doesn't seem right!'"
While the individual employees at PCC are as varied as their client practices are, there's a common culture of fun, warmth, and even playfulness that fosters real connections.
Sometimes, expecting a more formal transaction, the reaction to this culture can be one of surprise. "I know, I know," Simonne sometimes says to a practice, "This is not how you expected a conversation with an EHR vendor to be going! You're probably very confused right now." It usually doesn't take long, however, before office managers or physicians are calling PCCers by name to ask questions, and often just to check in. When Mark or Simonne travel on vacation, they always stop by a nearby practice to say hello and ask if they need any help. If a practice is impacted by weather or an emergency, they always check in. "They are people -- are they okay?" Simonne stresses.
Sometimes the help is mutual; pediatricians and their teams are instrumental in Beta testing new PCC features, and they often volunteer to share their honest review of PCC to fellow practices.
Director of Pediatric Solutions Chip Hart likes to support the work of pediatricians by supporting the business side of their work. Throughout the COVID-19 pandemic, he co-hosted weekly webinars with the Pediatric Management Institute's Paul Vanchiere on the pandemic's effects on practices. He's also an established industry speaker, contributing to conferences such as Women in Pediatrics, residency programs, state chapters, and local hospital organizations. He works with pediatric data, some of which has been published in the New York Times and Wall Street Journal, and runs a blog devoted to offering practice management answers in real time.
PCC believes that these genuine connections, along with a little fun, help foster the kinds of relationships that grow strong businesses, and get down to the ideas that both PCC and pediatricians value: bringing excellent healthcare to kids.
A success story at PCC can mean many things, but for many practices, it's based on the values they share and the common goal of promoting pediatric healthcare. See how a relationship with PCC is putting Dr. Katie Schafer's practice on the path to success in one of our pediatric success stories.