About the Positivity in Pediatrics Series

This is the first in a series of stories about pediatricians and pediatric offices who have stories to tell about how they are surviving and thriving during the COVID-19 pandemic. We hope their unique views can inspire you to practice in the way that best serves your community.
Pediatric practices across the country are struggling with lower visit volume. Here is what one pediatric practice is doing to reverse the trend.
---
Dr. Sogol Pahlavan is co-owner of ABC Pediatric Clinic in Houston, with her sister, Dr. Silen Pahlavan. ABC Pediatric Clinic has seen the same dip in sick visits as most other pediatric practices across the United States are experiencing.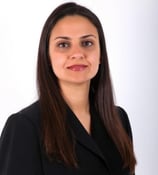 What's unique about ABC Pediatric Clinic? Their number of well visits has not decreased because they're still doing patient recall.
We wanted to learn more about how this business practice is enabling ABC Pediatric Clinic to survive in difficult times, so we got in touch with Dr. Pahlavan to find out the 3 key strategies that her practice has employed to keep practice revenue up.
1. Social Media Outreach
"People are looking for a familiar face, for reassurance. 90% of what we do is reassurance, we can use the skills that we already have and engage the population and connect with them on social media." - Dr. Sogol Pahlavan
Dr. Pahlavan has seen an increase in the number of followers since she started posting more often on social media and trying out new platforms like TikTok. Each week, Dr. Pahlavan follows the same social media schedule – an idea you can easily appropriate for your practice. Here's what she's posting on Facebook each week:
Monday - We are here
Tuesday - Telemedicine Tuesdays
Wednesday - Healthcare Heroes
Thursday - A community based post
Friday - Fun Fridays - A TikTok video or something fun trying to create a personal connection
Each post advertises her practice, encouraging and reassuring families that their practice is a partner in the community and that they can get through this together.
2. Meet Your Patients Where They Want to be Seen
Dr. Pahlavan embraced telemedicine early, well before COVID-19. They pushed visits for rashes, pink eye and others to telemedicine instead of visiting the office in-person. Having patients who already embrace telemedicine is a large help, and to bolster the revenue brought in by existing telemedicine visits, she's instituted curbside "shot only" visits as a method to engage in patient recall.
One quick example:
Her practice's Care Team has called every patient in their EHR who is due to their 2nd HPV immunization. The patient arrives curbside and receives their immunization from a provider in full PPE.
3. Recall, Recall, Recall!
The Care Team at ABC Pediatric Clinic is recalling patients for Well Child Care, ADHD, Vaccines, and Asthma visits.
If families are concerned about visiting the practice during Houston's "Stay Home, Work Safe" the Care Team reassures them that it is safe to visit. They haven't seen a sick visit in their office in the past 30 days and offer masks to every visitor who does enter the office.
Building relationships and being a part of the community is an aspect of pediatrics Dr. Pahlavan says she finds rewarding, "We're a part of the community and we've built up trust. Families know that they can fall back on us."
The extra effort appears to be paying off. They've been able to keep their well child visits occurring at the same rate they were before COVID-19. While their sick visits have dropped off, Dr. Pahlavan mentions that it is possible children may not be getting sick. They aren't attending school or playing in large groups so there is less transmission of illness.
Dr. Pahavlan has one more suggestion, "Mindset is key: be flexible and proactive. Look at other industries and integrate their successes into your daily operations. Healthcare is no longer an isolated nor a financially protected career. You can't practice based on old traditions and operations. Embrace change with an open mind."