The debate about the delivery of healthcare in the United States is punctuated by myriad acronyms and buzzword phrases. Without a "bureaucratic scorecard," it is often difficult to keep up with the hundreds of programs. "Value-based care" is one of those concepts that has appeared prominently in the recent discussion. In addition to being the law of the land, it has been touted as an approach to making healthcare more efficient while giving patients of all economic groups the best possible care.
An EHR platform will make your office more efficient. Our webinar can get you started learning more. Click here to watch.
According to a comprehensive PCC blog post on this subject from July 2016, "with value-based care, physicians are paid according to quality and efficiency, as opposed to the fee-for-service model, which pays doctors based on volume of services and often results in unnecessary procedures and higher costs."
Accurate measurement is one of the most important attributes of value-based care and an electronic health records (EHR) platform is one of the tools used in this process. Unfortunately, this presents a serious, if subtle, challenge. Most medical specialties have different criteria for a "successful" clinical outcome and a general EHR platform is unable to efficiently gather the data needed. As has been previously noted the PCC EHR platform is designed exclusively for pediatric practices, and, in many ways, this medical specialty is unique.
Value-Based Care is not a New Concept
Chip Hart is the Director of Pediatric Solutions at PCC and has first-hand experience withthe challenges that pediatric practicesexperience every day. Value-based care is just one of these and interestingly this concept has been around for decades.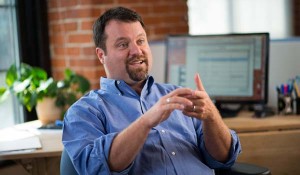 "Based on the part of country where a doctor practices, he might have been paid a bonus based on the results of the care given," Hart said. "For example, physicians in the state of Massachusetts have received much of their revenue from bonuses paid for quality results for many years. While this was not the case throughout the country, this concept of compensation has been used for quite a while. The current national law was born from this earlier experience.
"Many people feel that our healthcare system is 'broken,' in part, because of the old model of paying doctors on a fee-for-service basis. It had the effect of encouraging doctors to do more work but not necessarily better work. What the federal government sought to accomplish with value-based care is to give doctors incentives to get better results.
"This outcomes-based compensation has been tried in many professions. For example, we want teachers to be paid on the basis of their success in teaching, and this is usually based on standardized test scores. Most people align with this. Why wouldn't we want to encourage successful results over utilization? The challenge occurs in the measuring of the results. This is very difficult.
"This model is particularly challenging for pediatricians. The value of the treatment by pediatricians does not become apparent until 10 or 15 years after it is delivered. Its real value becomes evident when children become adults: are they non-smokers, is their weight controlled, do they have hearing and visions problems? Preventing illness is not easily measured in the first years of treatment. About the only real area where pediatricians can have a measurable impact on their patients is the rate of their admission to the emergency room."
Pediatric Care is Complicated to Measure
While not ignoring the pediatric specialty, the federally-mandated value-based care model does not take into consideration the many nuances of treating children.
Hart explains.
"Although federal payers such a Medicare and CHIP have tried to be inclusive of pediatric demands, of the measures that are in place, such as Clinical Quality Measures, (CQM's) which are used by all the certified EHRs, only 12 of these measures relate to pediatric medicine. Unfortunately, these make for poor clinical guidelines for pediatricians," Hart said. "Anyone who would judge the quality of a pediatrics practice based on the CQMs would be misguided. These guidelines don't present an accurate picture.
"For example, if a pediatric practice specializes in overseas adoption, every child who comes through that practice is going to appear to be overdue for their immunizations, and the clinical quality measure for that patient is going to be bad, reflecting negatively on the practice.
"Pediatrics is arguably the only medical specialty where, in order to be effective, it is necessary to increase the amount of work being done. Most of the chronic and therefore expensive conditions found in adults – obesity, asthma and diabetes – are conditions that can be managed in children much less expensively. However, this cannot be accomplished by trying to drive down the revenue of a pediatrics practice."
What Part Does an EHR Platform Play in Value-Based Care?
The PCC platform is designed to accurately and efficiently aggregate patient data. This is critical to meeting the challenges of value-based care.
"The EHR platform must record and measure what's happening with patients easily and accurately," Hart noted. "For pediatricians, this requires an in-depth understanding of immunizations, growth charts and the Bright Futures periodicity schedule. These factors are extremely important for the generation of reports and data. Most general EHRs don't do this very well, but the PCC platform makes this very easy.
"Another important role of an EHR platform in this model is a more 'pragmatic' function. While it may be great to be able to measure specific treatments, a pediatrician wants to use the EHR to be able to improve the care of the kids they might otherwise be missing. Our platform can identify patients who are overdue for their well-visits or need shots. The PCC platform embeds pediatric clinical decision-making opportunities. This means that when a patient is in the examining room, the doctor is reminded to offer specific wellness information.
"The greatest pediatric clinical problem is that their patients don't come in on a timely basis. It is critical that an EHR platform makes it easy to bring those patients in to the office, and, with our 'remind and recall' component, ours does this efficiently.
"In spite of rapidly changing criteria of the value-based care model, we haven't had to make many updates," he said. "Because our platform was designed specifically for pediatric practices, we have the most sophisticated pediatric recall system on the market, and we have had this for more than 20 years!
"Over the past couple of years, we've expanded our portal to make it easier to communicate with patients. All of our updates are driven by the goal of the pediatric practice – ensuring that every opportunity for patient communication is used."
The Political Landscape has Changed
Healthcare continues to be one of the most contentious issues facing the U.S. Congress and the new Administration.
"The current administration wants an $800 billion dollar cut to Medicaid," Hart said. "If doctors are having challenges in getting paid for their services now, while meeting the requirements of value-based care, that problem will grow exponentially if this reduction is approved.
"Value-based care was designed by the payers – insurance companies and federal healthcare agencies – to reduce the payments to the physicians for their performing of medical service. These payers want to move all of the risk of patients not getting well away from the patients and the insurers and put it on the backs of doctors. This may or may not come to fruition, but under any circumstances, an efficient EHR platform is critical tool for physician survival."