On any given day, in the waiting room of any pediatric office in the United States, the overwhelming number of parents with kids in tow will be millennials.
These young moms and dads can be seen as the boon or bane of any pediatric practice. In order to ensure the former instead of the later, some basic demographic facts and generationally-specific traits of this group are important to understand.
First, the size of this group - who were born between the early 1980s and early 2000s – is staggering. It is estimated that 82 percent of new moms are millennials!
According to Pew Research, millennials are on the cusp of surpassing baby boomers (those born after World War II) as the nation's largest living adult generation. This is based on population projections from the U.S. Census Bureau as of 2016. Pew notes, "Millennials numbered 71 million, and Boomers (ages 52 to 70) numbered 74 million. Millennials are expected to overtake Boomers in population in 2019 as their numbers swell to 73 million and Boomers decline to 72 million."
Some 1.3 million millennial women gave birth for the first time in 2015, according to recently released data from the National Center for Health Statistics, raising the total number of U.S. women in this generation who have become mothers to more than 16 million. In total, millennial women accounted for about eight-in-ten (82 percent) U.S. births in 2015.
While these demographic trends are very positive for the growth of pediatric medicine, there are other factors at work among this group that are also interesting to contemplate. For example, millennial women are waiting longer to become parents than prior generations did.
Millennials may be delaying parenthood but it's not for a lack of interest in eventually becoming moms and dads. Members of this generation rated "being a good parent" as a top priority in a 2010 Pew Research Center survey. Some 52 percent said it was one of the most important goals in their lives, well ahead of having a successful marriage.
The Challenges of Serving the "Me" Generation
Every generation has its negative quirks and the millennial group is no exception. Psychologist Jean Twenge, author of the book Generation Me, attributes millennials with the traits of confidence and tolerance but also describes their sense of entitlement and narcissism. The baby boomers, who reared this generation, were sometimes referred to as "helicopter" parents because they were constantly "hovering" over their kids, encouraging them and making sure they felt "special." It worked. As adults, millennials certainly feel special and this manifests in several ways:
They want instant gratification and recognition.

They insist on a work life balance.

Due to their exposure to computers and the internet, they are tech-savvy.

More than any other generation, they are connected to each other through social media.

They crave authenticity in every part of their lives.
This final point is perhaps the most important for a pediatrician to take into consideration. Unlike parents of previous generations, who viewed physicians as trained technicians and would never think of questioning their directions, millennials want their pediatrician to explain (in detail) what is going on with their child and how he or she can be physically healthier and emotionally happier. When this occurs, the doctor seems more "real" and the parent feels better about the relationship.
Ironically, this highly personalized "authentic" approach to treating patients requires cutting edge technology in order to keep track of all aspects of the child and family. This is where pediatric-focused electronic health records (EHR) software can help.
The 3 Things Pediatricians Can Do to Attract and Retain Millenial Moms
The practice of pediatric medicine has dramatically changed since the time when the baby boomers were babies themselves. One of the most important changes has been the advent of electronic health records keeping.
Like it or loathe it, technology has come to the pediatric office. For the overwhelming number of young parents – the millennials – this technology is not only welcome but critical to their trust in the physician who treats their child. The successful pediatric office will embrace this trend by utilizing technology from pediatric software vendors such as PCC.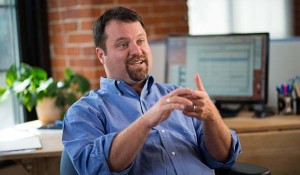 Chip Hart, Director of Pediatric Solutions at PCC suggests 3 actions a pediatrician can take to attract and retain younger parents.
1. Be Social
"In spite of its annoying volume, privacy issues, and questionable good taste, social media is important to this younger parent," Hart said.
"It is therefore critical for a pediatrician to think through his or her social media strategy. Be very specific and even precise about how you want your practice portrayed. Consistent, impactful messaging, delivered in moderation, is the key."
"Too many messages can be as bad as too few. Remember, someone who is reading a Tweet or Facebook post might very likely have a short attention span. Find the correct balance in the number of posts and the content – such as research, wellness tips, nutrition, vaccinations – being delivered."
2. Be Tech Savvy
"Up-to-date technology is very important to young parents because they have grown up with this," Hart said. "In a pediatric office, being tech savvy starts with a robust, pediatric-focused EHR. Of course, we believe PCC has the best platform on the market.
"Efficient intake procedures, insurance processing, and billing, not to mention clinical services and family/sibling histories, are all driven by the EHR. A clumsy, poorly designed system does not inspire confidence among tech-savvy millennials."
3. Be Authentic
"Of all medical specialties, pediatrics is perhaps the most personalized," Hart said. "Most pediatricians genuinely love their patients and will sacrifice time away from their personal life to help them."
"Showing this care and concern - this authenticity – is a very important part of attracting and retaining millennial parents. This can be done with counseling guidance found in the Bright Futures program, knowledge of siblings' medical histories, and parent training and engagement. All of these can be enhanced by a pediatric-focused EHR."
Q & A with Millenial Parents
Phillip and Randi Slaughter are two millennial parents who live in a suburb of Dallas. They have two daughters, ages 3 and 1 ½. Their responses to these questions suggest what others young parents might be looking for in a digitally-smart pediatrician.
PCC: How did you choose your pediatrician?
Phillip and Randi: We checked location, if they were in-network with our insurance, and if they were affiliated with the hospitals we would visit. We also used the power of our friends/social media to find a physician that has great recommendations from people we know.
PCC: You are both digitally savvy. Is there a digital tool that your pediatrician uses that makes your life easier?
Phillip and Randi: For us, electronic reminders are paramount in making sure we make it to an appointment. A couple of suggestions we have for pediatricians: (1) make sure you have someone on hand (or an answering service) available 8am-5pm to answer calls, and (2) have the capability for online messaging when it comes to taking appointments.
PCC: What do you like best about your pediatrician?
Phillip and Randi: While social media, electronic records, and other fancy technology make a pediatrician easier to work with, our favorite thing is quality time. We believe every physician should recognize the importance of quality of time versus quantity of time with a patient.
Our pediatrician is thorough, explains things well, reads the chart, and looks at reminders before walking into the patient room. That shows that she cares. Our pediatrician does this well. Oh, and she wears Converse Chuck Taylors, which gives her a fun and approachable appearance that makes going to the doctor less scary for the kids!